State-of-the-art Operating Room at CVSC
Why Choose Coastal Virginia Surgery Center?
Fully certified and accredited

Ambulatory Surgery Centers are fully accredited and certified to operate by the Accreditation Association for Ambulatory Health Care. The rigorous accreditation process is specific to same day surgery and the processes and protocols necessary to provide outpatient surgical care safely and efficiently. We are also members of Ambulatory Surgery Center Association, a national group that keeps us current on all applicable Federal and State laws.
Safe and Sanitary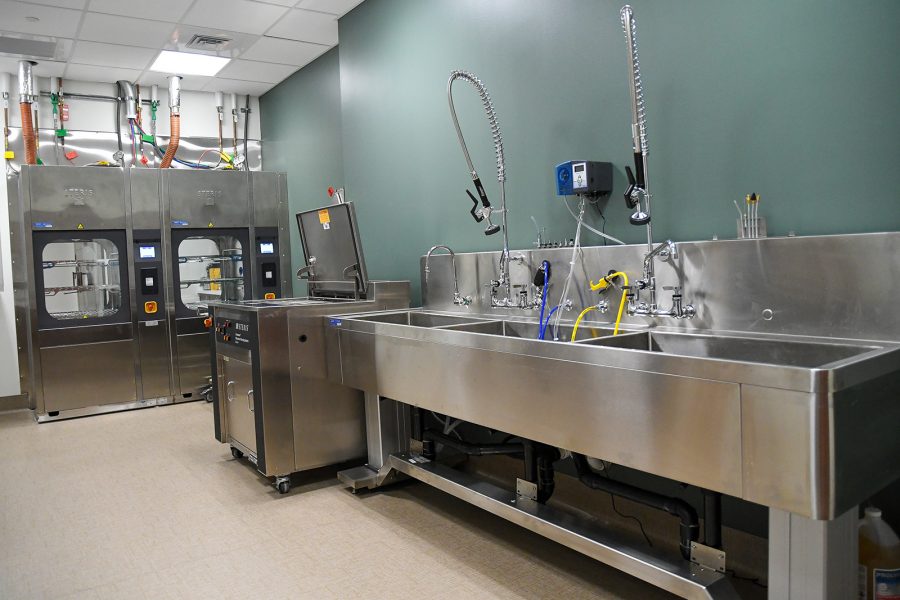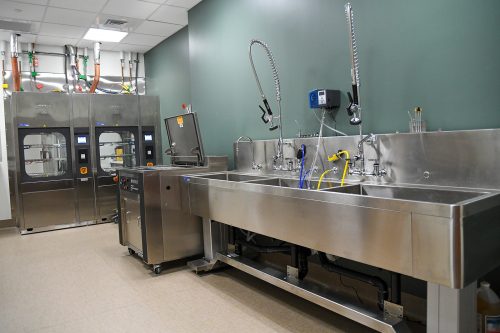 ASCs must meet all local, state and federal guidelines for sanitation and infection control, just like hospitals. They are sanitized and disinfected in a similar manner to hospitals, in a process called terminal cleaning. Terminal cleaning involves cleaning Operating Rooms and patient care areas from the ceiling to the floor and all equipment in each area, every day. Because Coastal Virginia Surgery Center does not schedule patients who are sick for surgery, infectious agents rarely enter the facility.  
Less Exposure to Germs that Cause Serious Infections
Hospital Acquired Infections (HAI) have been in the news a lot lately. MRSA, C Difficile and Staph are just a few of the infectious agents that can infect patients.  How do these infections happen?  Sick patients go into the hospital and stay for treatment.  During their inpatient stay, their germs are passed by staff, from caring for the patient or from surfaces and/or airborne exposure.
In order to keep infection risk low, Coastal Virginia Surgery Center does not schedule surgery for patients who are sick.  Even if an unknowingly infectious patient does have surgery, the facility exposure is greatly reduced because the patient will be discharged to go home soon after surgery, thereby lessening the chance of contagion of a staff member or to a surface.
Specialized Care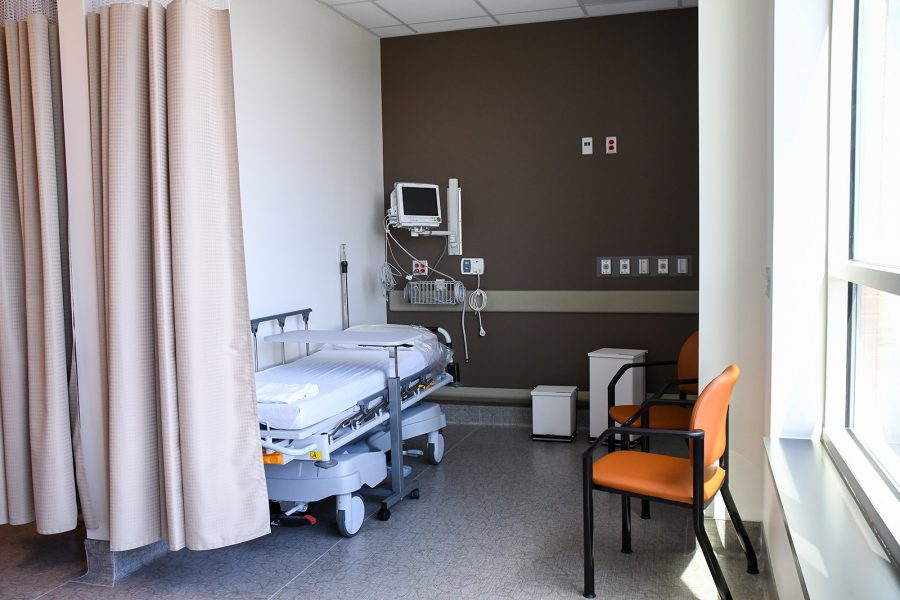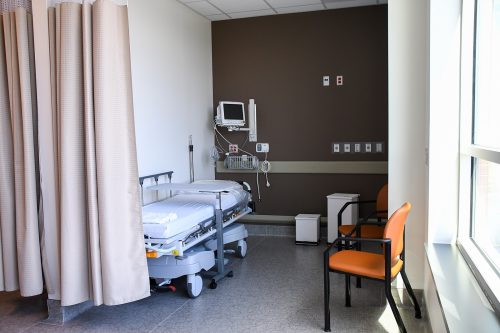 In a hospital, the resources and staff are spread over a large, multi-faceted operation that can be slowed down or made inefficient due to a crowded Emergency Room, or other reasons.  ASC surgeons and staff are specially and highly-trained to provide care for same-day Surgical Patients.  Patients never have to wait for our attention at check-in, nor will they wait to be discharged because there isn't an available wheelchair or transport person.  The experience is more patient-oriented, relaxed and friendly.
Surgeons and Anesthesiologists also work at local hospitals
All of the surgeons and Anesthesiologists who work at Coastal Virginia Surgery Center also have surgical privileges at area hospitals. Although many surgeries can now be done at ASCs, some patients have comorbidities that require an inpatient stay when they have surgery. 
Recover at Home
Hospitals are busy and noisy places.  Anyone who has ever been inpatient knows that it is hard to rest with nursing checks, noisy telemetry equipment and talkative roommates and their visiting family members. 
Because our patients are not sick and simply need surgery, evidence has shown that patients prefer recovering at home, in their own bed, eating their own food, and being cared for by family members.  When necessary, your CVSC surgeon will order a Home Health Nurse to check on your post-surgical progress before your in-office follow-up visit.  In-home Physical Therapy may also be ordered for some procedures, like joint replacement, sports medicine or spine surgeries.
Less Costly than a Hospital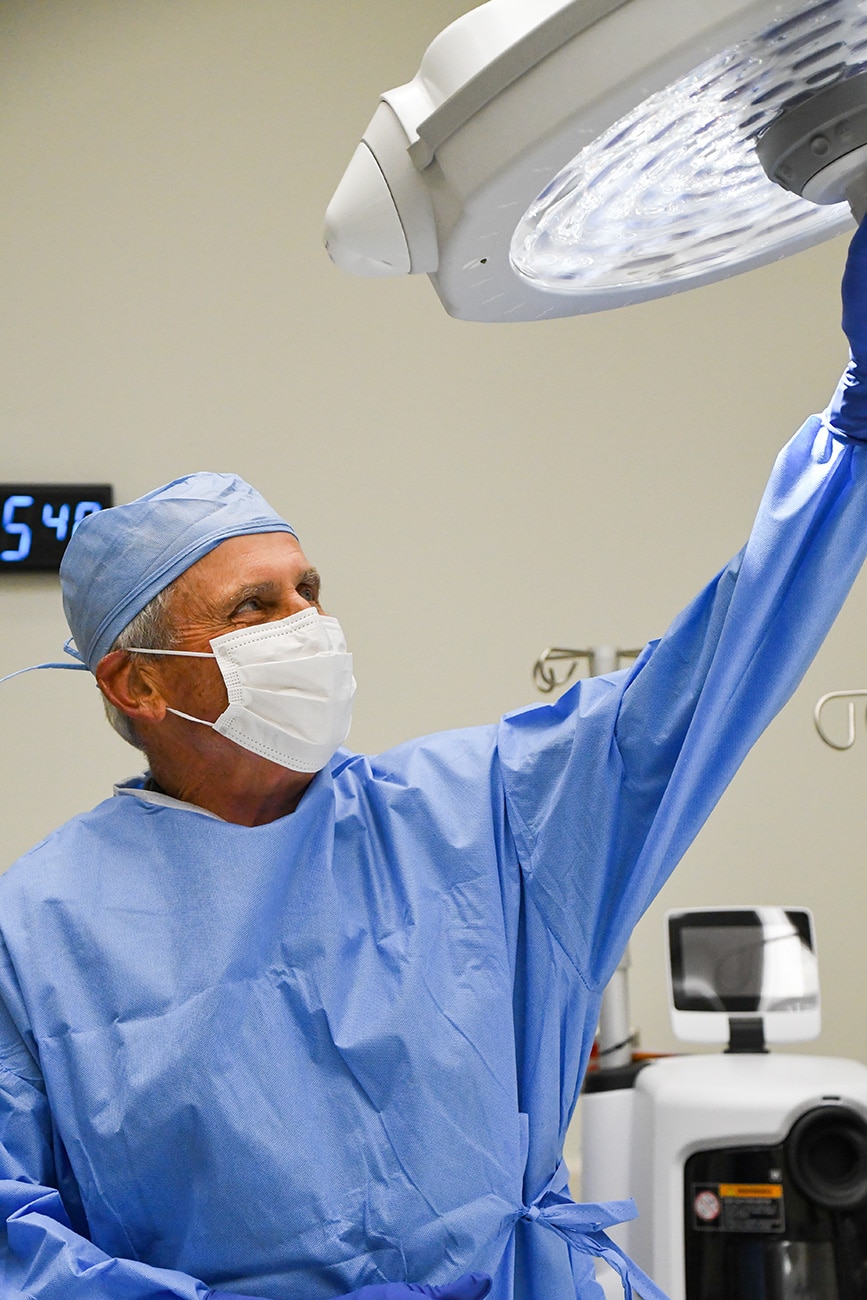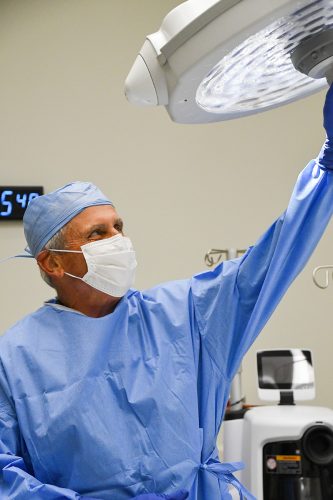 Hospitals are very expensive to operate, the cost of providing inpatient post-surgical care continues to rise, and hospital systems are finding it difficult to do so and remain profitable.  Some hospitals have championed moving certain surgeries to an ambulatory setting for this reason, preferring to focus on Intensive Care, organ transplants and other services that are financially beneficial. Because of a specific focus on Outpatient Surgery, Ambulatory Surgery Centers have a proven track record of providing the highest quality surgical care for much less than a hospital would charge.
CVSC operates very cost effectively, as we do not have the overhead expenses of a hospital, such as staffing the facility 24/7, running food services/cafeterias, or maintaining inpatient beds and the ICU. Our charges to the insurance company are lower, which results in lower patient copayments and deductibles.
Smaller, More Relaxed and Easier to Navigate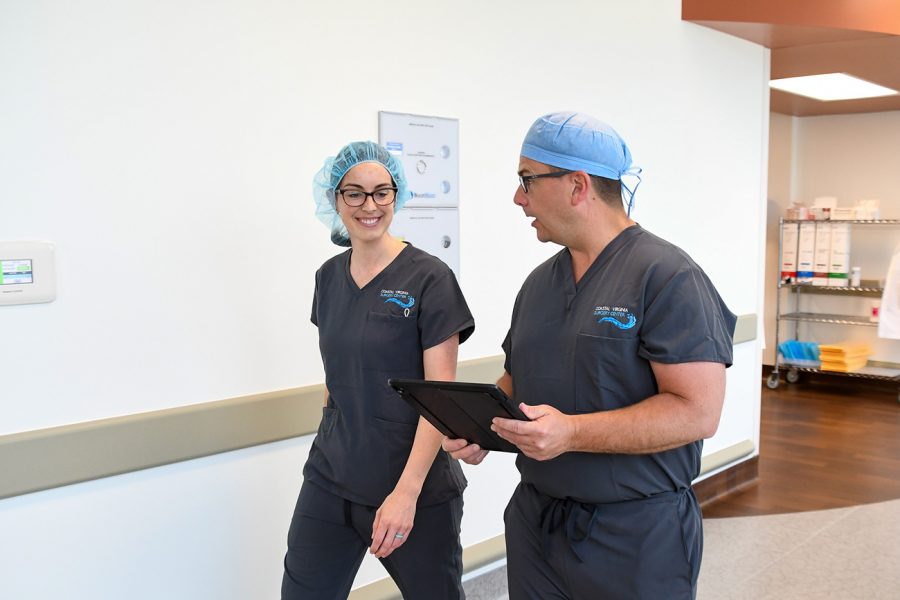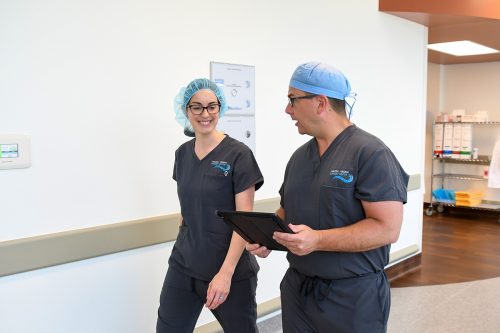 Some hospitals are gigantic, with labyrinthine hallways and inadequate signage. It can be hard to find the surgical check-in and discharge areas. Parking can be a challenge, not to mention the traffic one might have to contend with in a city setting.  It can be overwhelming for the patient and for their responsible person.
Coastal Virginia Surgery Center is conveniently located, has plenty of parking and has its own separate entrance and exit, located under a large porte-cochere to protect our patients from the elements.  Both the entrance and exit have separate and exclusive elevators specifically for patient comfort and privacy.
Increased Patient Satisfaction
Studies show that patients who have their surgeries at an ambulatory surgery center tend to be more satisfied overall.  The highest level of customer service, expert medical care and attention to the smallest details all combine to afford our patients with the best surgical experience possible.  The surgeons and the staff of Coastal Virginia Surgery Center look forward to exceeding your expectations when you schedule your surgery.